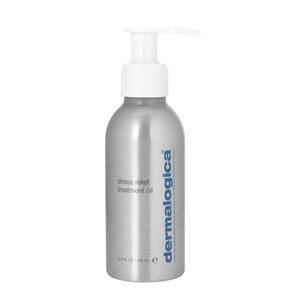 Stress Relief Treatment Oil 100ml
£17.50
Dermalogica Stress Relief Treatment Oil helps you get away from it all using an aromatherapeutic blend of mind-soothing and muscle-relaxing Lavender, Sandalwood and Orange. It is suitable for all skin types.
Application: For massage and scalp treatments: Pump a small amount on to palm of hand and massage on to the body or scalp.
For Aromatherapy bath: Add 4 to 8 pumps into the bath.
To intensify Body Hydrating cream of ultraRich Body Cream: Add one pump to the cream, blend and apply in smooth, upward strokes.