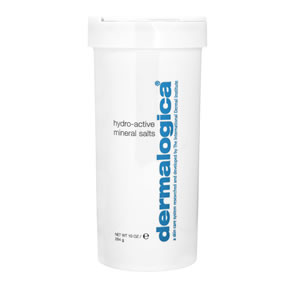 Hydro- Active Mineral Salts 284g
£25.45
Dermalogica Hydro-Active Mineral Sea Salts Body Therapy for a remineralising bath soak or all over skin polishing.  . They are suitable for all skin types.
Application: For a mineral soak:  Pour a small amount into a warm bath.
For Spa style exfoliation : Shake a small amount on to dry hands or mix into a paste with 2 pumps of Stress Relief treatment oil and gently massage over the entire body, concentrating on elbows, knees, and heels.